Snohomish Garage Door | Garage Door In Snohomish | Garage Door In Snohomish, Washington
CALL US AT: (206) 201-1268


Our prices are competitive & our repairs & installations

For a complete selection of performance & safety tested
Choose Seattle Garage Door Pro for Opener Installation
Snohomish Garage Door Spring Repair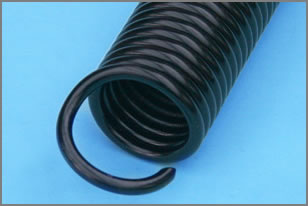 Fixing a broken garage door spring is a dangerous thing to do for most individual and that is why you have to contact Seattle Garage Door Pro in the Snohomish , Washington area. This is primarily due to the fact that the spring can have great amount of pressure on it. If the spring doesn't have the safety cable in the middle when it breaks, it can literally penetrate a wall. How dangerous can that be?

So forget about doing it yourself, rather let the experts do it for you. Seattle Garage Door has the widest experience when it comes to Snohomish spring repairs and we have a wide range of products in the entire Snohomish and surrounding cities in Washington. You don't need to sweat over your garage door because we will do all the hard work for you.

Before we start our job, we see to it that you are given a written estimate of all that you need. No need to grope in the dark about expenses because right from the get go, we make everything clear to avoid confusion.
Call Now! (206) 201-1268
Snohomish Broken Spring Repair
We are the only authority when it comes to installations and repair of a wide range of garage door springs in Seattle and all of Washington. We employ only the most qualified and highly experienced technicians and they are continually updated with the latest in garage door technologies. For some of the garage door springs in the market today, here are a few samples:
Torsion Springs
All our torsion springs in Snohomish are created with oil tempered wire and to prevent corrosion, it is coated with a clean black protective finish. If what you need is a torsion spring, we can provide you with expert technical support coupled with the best warranties and 24-hour call back.
Extension Springs
For extension springs, we offer double looped, open looped, and clipped ends, all covered by black protective finish to protect from corrosion. All of these springs are oil tempered to guarantee toughness and durability. With these springs, you can be sure to get the best value for your money.
Roll Up Door Springs
For roll up garage doors that don't make any noise, our roll spring is ideal. Like all Snohomish garage door springs that we offer, these are also hard drawn and oil tempered to ensure long lifespan and durability. Since corrosion is the primary culprit that wear out springs, we coated them with black finish.
All installations of garage door springs in Snohomish , Washington come with our warranty and the dependability of our service. Our mobile technicians cover the entire Snohomish WA and neighboring area and all you need to do give us a call. You don't have to wait long because within 15 minutes after your call, one of our representatives can arrive at your place to render service.

Call today and we will give you a free estimate of all the things that you need and the job that needs to be done. For Snohomish Garage Door Spring Repair, call us today at (206) 201-1268