Seattle Garage Door | Garage Door In Seattle | Garage Door In Seattle, Washington
CALL US AT: (206) 201-1268


Our prices are competitive & our repairs & installations

For a complete selection of performance & safety tested
Choose Seattle Garage Door Pro for Opener Installation
Seattle Garage Door Opener Installation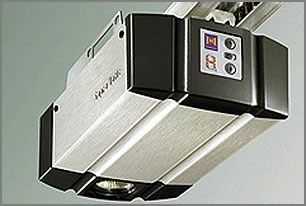 A good garage door cannot disregard the performance of a decent opener. A garage door opener is one of the largest if not the largest motorized equipment in the home and as such, you need to be careful in choosing it and how it will be installed. For installation and purchase of garage door opener in Seattle Washington, on Seattle Garage Door is the trusted name.
Choose Seattle Garage Door Pro for Opener Installation in Seattle
When you choose Seattle Garage Door for installation of garage opener, you get guidance from friendly professionals in choosing and purchasing from a wide variety of choices. We will also provide a competitive estimate that will cover the entire project, from installation up to the cleaning up of debris left afterwards.

Added to that, we will manage the entire garage door project in Seattle , WA from start to finish to ensure that everything is to your satisfaction. We also have a variety of payment options including flexible financing that will ensure that you are not burdened with the transaction.
Call Now! (206) 201-1268
Things that You Need to Know about Garage Door Openers in Seattle
In order to appreciate the functions of a garage door opener, allow us to show you some of its prominent features. Here are a few notable ones:
1. Electric powered Seattle garage door openers Typically, an electric powered opener is consists of an electric motor that is contained in the power unit. Although the motor is not in-charge of the heavy lifting, this being the job of the counter balance, it is still the biggest motorized equipment in the home and with that, you have to be careful with it. You need to choose a quiet and well performing motor for your opener so that you won't be disturbed every time somebody opens the garage.
2. Remote controlled Seattle garage openers Remote control adds to the convenience of operating a garage opener because you no longer need to come to the switch just to open your garage. We ensure that the code of your remote control is secured so that it cannot be used by perpetrators to get inside your garage without your consent.
3. Added Seattle garage opener features Through the years, garage openers have evolved in such a way that it has become more advantageous to end users. At Settle Garage Door, we see to it that we are updated with the current technologies so that we can incorporate new features to our installations to the benefit of the clients. One of the most recent features that has been added to our line of openers is the automatic courtesy light that turns on when the door is opened. Another thing is the remote lock-out feature which is advantageous when you are away for extended periods.
4. Home safety You need to be conscious of your own safety when dealing with garage door openers. This is huge equipment and as such it can exert deadly force when not adjusted properly. We make sure that your opener will function properly before handing over the job to you. You can test and retest your opener to your satisfaction and in our presence before we leave the job site.
We are also available 24 hours a day if there is still something that you need us to repair. As far as garage door openers are concerned, Seattle Garage Door is your expert in Seattle Garage Door Opener Installation. We will be your guide from start to finish. Contact us today.
Call us today at (206) 201-1268 for a free estimate