Seattle Garage Door | Garage Door In Seattle | Garage Door In Seattle, Washington
CALL US AT: (206) 201-1268


Our prices are competitive & our repairs & installations

For a complete selection of performance & safety tested
Choose Seattle Garage Door Pro for Opener Installation
Seattle Residential Garage Door Service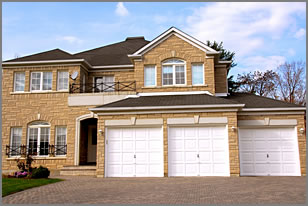 If you need residential Garage Door Service in Seattle , then Seattle Garage Door Pro is the place to call. There is a wide range of choices of new garage doors to choose from. Our friendly representatives will help you with your decision so that you are totally guided but not pushed into buying our product.

We will also give you a comprehensive and complete written estimate of all the possible Seattle garage door charges and the supplies that you would need for the project. Our prices are competitive and our repairs and installations are covered with the best warranty you can find in the Seattle Washington area.
Call Now! (206) 201-1268
We install all types of garage doors and our talented technicians are the best in the business. With Seattle Garage Door Service, your garage is in good hands.
Seattle Residential Garage Door Replacement
There are as many types of garage doors as there are garages and that means you have a lot to choose from. But you don't have to be confused because all these options have specific purposes in mind and if none suits your needs, we can always customize. To help you with your decision, here are some of them:
Seattle Steel garage doors
This is the most durable type of garage door and the favorite of those who wants security for their homes. A double coat of baked-on polyester paint gives this garage door a smooth finish and a classic look. Available in classic raised panels or contemporary long panels, these steel garage doors are offered in the most affordable prices that you can find.
Seattle , WA custom wood garage doors
If none of our pre-fabricated garage doors will suit your fancy, you can always have a customized garage door created uniquely for you. Our talented designers can come up with concepts with your inputs taken into consideration. What you will get is a door that exudes with your personality and taste while at the same time, maintaining its affordability.
Seattle Garage door openers Your garage door won't be complete without a decent opener to come with it. Our garage door openers are not only durable but they are also quick and quiet. This is possible only because we use the most cutting edge technology available in the market today. You don't have to be disturbed with your nap every time somebody opens your garage.
Composite garage doors
If you want an environmentally friendly solution to your garage doors, you can use composite materials. This is made of 80% recycled wood and resin and it is as hard as steel. This will give you a durable garage door with the natural look of wood which is at the same time friendly to mother earth.
Wood garage doors in Seattle , Washington
If you like wood, you can have our pre-fabricated doors or you can have a customized one. This option especially fits a house that has a classic look to it.
All our products are friendly to your pocket and we will provide alternative options that will really fit your budget. With the options that we provide, you will get a good balance between price, durability and beauty.

For the installation of all types of garage doors in the Seattle Washington area, is the company that can give you a comprehensive, reliable and affordable service. Contact us today for Seattle residential Garage Door Service at (206) 201-1268 for a free estimate.