Seattle Garage Door | Garage Door In Seattle | Garage Door In Seattle, Washington
CALL US AT: (206) 201-1268


Our prices are competitive & our repairs & installations

For a complete selection of performance & safety tested
Choose Seattle Garage Door Pro for Opener Installation
Seattle Commercial Garage Door Service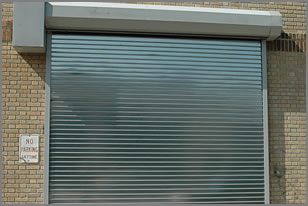 At Seattle Garage Door Pro, we know how busy businesses are in the Seattle , Washington area and with that, your commercial garage door in Seattle can really take a lot of beatings. That is why our Seattle commercial garage doors are designed in such a way that they are durable enough to withstand the demands of owning and operating a business. If your commercial garage door is not durable enough, expect to spend a lot of money in maintenance every year.

For a complete selection of performance and safety-tested industrial and commercial grade overhead and rolling steel garage doors, look no farther than Seattle Garage Door Pro because with us, you have lots to choose from and we understand what you need. You have to remember that commercial entities have different demands compared to your home and that is why we are here to guide you. We will walk you through all the possible options, taking into consideration your unique business needs.
Call Now! (206) 201-1268
Seattle Commercial Garage Doors
Garage doors for commercial purposes requires a unique design and construction process because unlike your garden-variety garage which only you and your family will use, commercial types are used more frequently and thus, have greater wear and tear. This means that it has to be very durable but at the same time lightweight, so that you won't we wasting too much power on your garage dooropener. Lightweight and durability is a combination that is not easy to come up with but with Seattle garage doors, we have the right solution to the problem:
Sectional Steel Doors
This type of door is made up of galvanized steel and designed for trouble-free performance. The baked-on finishing of polyester paint removes the need of repainting in the field which at the same time provides excellent protection from the natural elements.
Seattle , WA Rolling Steel Doors
For greater overhead space, our rolling steels doors are ideal. This is computer designed to ensure precision and problem free installation. Its counter balance is also computer-matched to ensure optimum performance. With this type of door, you are able to economize space while at the same time enjoy its durability.
Aluminum grills
Made from strong and lightweight aluminum, these grills can be trusted to protect against theft, vandalisms and break-ins. This is ideal for pharmacies and other store type establishments because it protects both interior and exterior openings. This long lasting door will make you pay less for more.
Aluminum and Glass Garage Doors Seattle , Washington
If light infiltration, visual access and aesthetics are your primary consideration, what you are looking for are our aluminum glass doors. There are design for long service life, low maintenance and long lasting beauty. You will not run out of choices because these are offered in a variety of style and sizes. This is ideal for stores that need protection and at the same time attract customers from the outside.
Seattle Commercial Security Gates
Our security gates are designed to protect the safety of your business and from the harsh weather conditions in Seattle, WA. As far as the material is concerned, we don't settle for less than the highest grade of quality steel because we know that you want to be safe.
All our Seattle commercial garage doors are designed and constructed in such a way that it can withstand the beating of running and owning a business as well as the weather in Seattle Washington. Get in touch with us today for a free estimate of all our installation and repair of existing Seattle garage doors of your business location. For more options, contact us at (206) 201-1268