Seattle Garage Door | Garage Door In Seattle | Garage Door In Seattle, Washington
CALL US AT: (206) 201-1268


Our prices are competitive & our repairs & installations

For a complete selection of performance & safety tested
Choose Seattle Garage Door Pro for Opener Installation
Seattle Garage Door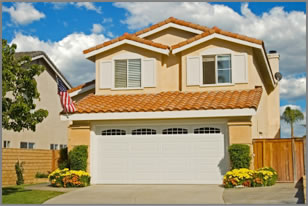 Seattle Garage Door Pro is the expert when it comes to garage door services in the Seattle Washington area. We can install garage doors in Seattle that are made of all materials and guarantee your satisfaction. Be it aluminum, wood, wood composite, fiberglass or steel, you name it, we install it.
Call Now! (206) 201-1268
Choosing the kind of replacement Seattle garage doors for your home or business can be a daunting task considering that there are varieties to choose from; carriage doors, raised-panel doors, traditional doors, and contemporary, but you have nothing to worry because we provide consultation services so that you are well guided by our professional garage door experts. For supply of emergency garage opening, replacement and installation of any garage door and garage door openers, look no farther than Seattle Garage Door Company.

The garage door can make or break the appearance of your house and that is why you have to be careful with its installation. You need to be picky with your decision and consider the input of those who do this kind of thing for a living before making a commitment. A garage door that does not fit the overall appearance of your house, can be disastrous and that is why we also offer consultation services so that before you spend your money, you already have a good idea as to what you want.
Our Garage Door Services Include:
Garage Door Repair
Broken Spring Repair
Garage Door Opener Repair
Garage Door Opener Installation
New Garage Door Installation
Commercial Garage Door Installation
Hi-Tech Garage Door Security
Outstanding Seattle Garage Door Repair
Three things will make people choose a company to do garage door installation and repair for them; trust, expertise and convenience. You can find all these qualities with us, in fact, people from the Seattle Washington area choose us every time they have problems with their garage doors. We have a long line of clients, who can testify that they are satisfied with our services and that is why, you can be confident that you are in good hands.
Trust
Before we begin doing any work for you, you will be given a written estimate for all possible charges and supplies that need to be installed. This will give you a good idea how much you will be spending.

After rendering our service, we will walk you through what has been done and ask whether you have been satisfied or not.

We back our job with the best possible warranty and a 24 hour call back in case there is still something that you want done.
Expertise
We are confident of the skills of our professional technician who installs hundreds of garage doors on the daily basis, to be able to provide the best service available to install or repair your garage door.

Added to that, our professional technicians are certified, trained and field tested before they are given a single assignment and with that, we are certain that they have the necessary expertise to render satisfactory services.
Convenience
The moment you pick up that phone, within 30 minutes from your call, you can be sure that a talented technician will be in your place to render installation or repair of your garage door.
Whether you have a weekend or a midnight appointment, we will come to your place without extra charges. In addition, our mobile technicians have fully stock trucks so that your problems are easily addressed in one visit.
Seattle Garage Door Intallation, Service and Repair
Every time you need repair or installation of garage door in the Seattle, WA area, even in the latest or earliest hours of the day, we will come to serve you. All you need to do is call our hotline at (206) 201-1268 We offer 24/7 garage door services to any type of residence.
Call Now! (206) 201-1268